A Beautiful day, so we took a break today from our fun emailing people to view Kickstarter to get out on the trail for a while. So Up to Little East Pond we went. I took only 3 cameras and a bag of lenses that would fit all. Of course I wanted to shoot some Infrared film, of course some plain oll black and white film too and what would i do without my digital? That, water extra clothes and i had a full pack. We went with Ollie, but she didn't want to carry anything, silly dogs.
The Light was beautiful through the trees. The path narrow and overgrown. Sarah was enjoying the size of the birch trees. I enjoyed the shadows cast on this birch. The shaddows fading and moving with the light through the canopy. The next tree shedding its outer bark in little curls and some subtle but amazing color for being a white birch.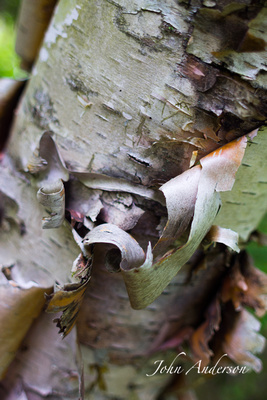 I was under the impression that the Trillium was all over for the year, Seeing the Trillium on our Hike early in the month up Choroua. Seeing all the blossoms along the trail was amazing. Red on one side of the trail, white on the other. at the pond, we found tons of them, Trying to capture them with their surroundings.
Watching the clouds roll by, I wish I had a way to catch a time lapse. I see the clouds rolling by in the reflection off the lake through the trees.
Watching the water cascade over the rocks on the way down, I thought I would use the ability to capture 10 frames a second to not speed up, but slow down the speed of the water. Photoshop can put them together as a Moving GIF, Should have used a tripod, Next time.
Excited to get my NEX that has been modified to see infrared in the mail tomorrow. Next week, Ill post some infrared photos!