Residency half over, on the way to Gorham for a week, end of which will be the replacement of a bridge I get to photograph, very exciting! This has been a fun week, and I have found some amazing places and had some good educational times in the forest. Today's lesson was on Lichen and its link to air quality, and the incorrect assumption that three little heart shaped leaves makes for a clover. As Margaret Salt tells me: "Common Wood Sorrel (Oxalis montana). It has a leaf similar to clover, but if you taste it the oxalic acid makes it slightly sour. The flower has those distinctive pink lines that are a stronger pink in the deeper shade areas."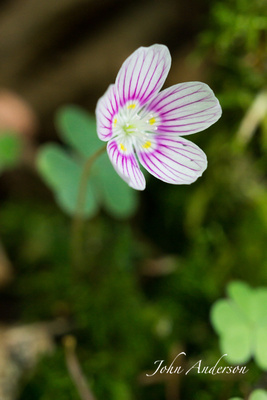 I watched yesterday families enjoying the welcome center at the Pemi overlook on the Kanc. One woman played with my camera twice in the course of an hour as it recorded a timelapse. I still like the resulting timelapse. It is fun to watch all the people come out with cameras and cell phones and take photos and panoramas. I have a timelapse of a stream of cars passing into the WMNF as well, they should make for fun sequence in a time lapse video of the whites.
and I really love the panorama I created yesterday at Fletchers Cascade even if the water wasn't flowing as hard as it might. just a 1.7 mile hike into the woods and into the Sandwich wilderness area. Looking for more opportunity to get into the wilderness areas.
Who knows what the next week will bring!