A big WE are trying to get a hike into the wilderness areas to photograph for the US Dept of Agriculture under which the US Forest Service works Photography Competition. Here is a link:
http://blogs.usda.gov/2013/06/13/your-wilderness-photo-could-be-displayed-at-a-special-smithsonian-exhibition/#more-46081
It is my hope to start with a talk about photographing the WMNF, then have somebody from the US Forest Service talk about the Wilderness areas before a group (8 people tops) head into the woods to chase the light and stay overnight. I will update here when this gets flushed out. July 15 was my first choice of days because a former student who does this kind of expedition leading is available then. but that is too short notice...bumma!
Kurt and I went into the woods yesterday, He didn't want a long hike or an overnight even though that is what I am working towards. He will be Boy Scout camping so he is not wanting any more. So we did a short hike on the Fletcher's Cascades Trail. Less than 2 miles to these amazing cascades with a little pool, nice waterfalls and great viewing spots. IT is in the Pemi wilderness area, so we could go there for our expedition. Being in the woods like it is, and not having the scenic vistas, We wouldn't have some of the technical problems of matching the sky brightness to the mountain brightness. and we could be there at almost any time of day, not worrying about chasing the light, although I bet an evening dusk time would make the waterfalls glow due to the west exposure.
I had with my my Infra Red camera, not having the time to use or do much photography because I was hiking with Kurt. and I got some great shots of the Cascades and some of the amazing green that was taking over everything in the woods.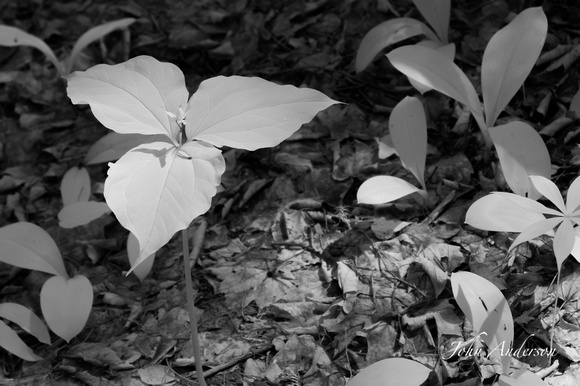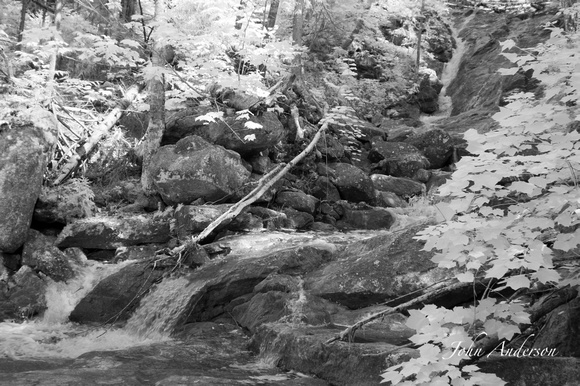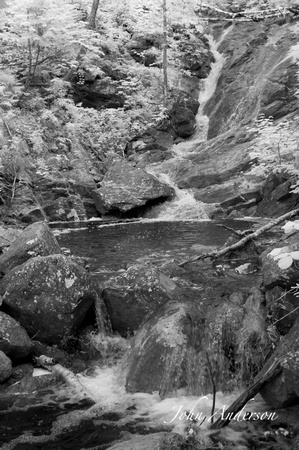 I will need to go back with the Panorama camera and my big Black and White camera. Amazing spot in the Pemi Wilderness Area